The Premier Golf Club – Golf Handicaps, Tournaments, Leagues & More!
The Premier Golf Club was created to serve the needs of avid golfers who are interested in maintaining an official USGA Golf Handicap Index through the local state golf associations, meeting other golfers, competing in organized events, and enjoying the camaraderie associated with being a club member – all without the outrageous fees of typical club membership!

Our club is very friendly and inviting! You'll definitely meet some great people who also enjoy playing the game! More importantly, we emphasize having FUN while competing in our events (unlike some of the other tours out there!).

2023 PREMIER GOLF CLUB MEMBERSHIP – $50.00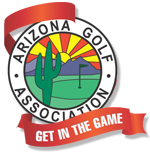 As a Premier Golf Club Member, you will receive:
Official USGA Golf Handicap Index® from GHIN
Membership with the Arizona Golf Association that includes:

Bi-Monthly Handicap Index Revision
Ability to Post Scores Online or at Local Courses
Quarterly Magazine – Arizona The State of Golf
Participation in Arizona Golf Association Tournaments & Club Championship

Discounted Tournament Fees
Online Mobile Scoring Services for Tournaments & Leagues
Participation in tournament hole-in-one pot
Participation in PGC Points Race
Discounted Summer League Registration and Weekly Green Fees


*2023 PGC Membership & GHIN Handicap expires on December 31, 2023.


---

WHY JOIN THE PREMIER GOLF CLUB?

GET YOUR OFFICIAL USGA GOLF HANDICAP ONLINE – IT'S FAST & EASY!
Stop going to the nearest golf course to get your handicap – sign up online today!
EASY TO USE GOLF HANDICAP SERVICE
Through the GHIN Network, you can post and review scores – online, via smartphone app or at local member courses!
YOUR GOLF HANDICAP IS LICENSED AND RECOGNIZED WITH THE USGA
We operate under the Arizona Golf Association which are licensed by the United States Golf Association.
MEET & COMPETE W/ OTHER GOLFERS
With over 400 active members, you'll enjoy the camaraderie associated with being a club member
MONTHLY GOLF TOURNAMENTS AND GOLF LEAGUES*
We provide an opportunity for our members to compete in monthly golf events and summer golf leagues



MEMBER REVIEWS:

Premier Golf Club - AZ

Average rating:

5 reviews

Aug 29, 2017

Great group of guys. Your choice of net or gross score, very competitive with a season long points race. Get to play different courses all over the greater Phoenix area. I'm having a great time playing with like-skill leveled players.

Nov 24, 2016

I've been playing in this league for years. The Premier team is well organized and communicate very well with the members. We play a lot of great courses, and sometimes there are even drink specials just for our group on the course! Great guys, good friendly prize competitions in a flighted format make for a great experience. It doesn't matter if you are a great golfer or not. Just someone who wants to have fun, enjoy golf and have a friendly game.

Nov 20, 2016

I moved to Phoenix last year and was looking for people to play golf with when I found the Premier Golf Club. It's a great place to meet other golfers and it allows you establish handicap in Arizona. The tournaments are well run, reasonably priced and held at great courses.

Nov 18, 2016

I was looking for a place to have a little fun and play some competitive golf. And I found that with the Premier Golf Club! The events are first class from the check-in to the courses played to the event scoring. Professionally run yet casual fun! Different handicap flights make for numerous opportunities for various skill levels to win a few dollars. If you're looking to play some good courses, add some competition, and meet some good guys...sign up with the Premier Golf Club!

Oct 30, 2016

I moved to Phoenix 3 years ago and was looking to find some opportunities for some fun tournaments. This is a great opportunity to get connected with others that like to have some friendly competition. The events are well run and there is a nice variety of formats to keep it fresh. Definitely worth checking out - especially if you're new to the area.