Get an Official USGA Golf Handicap with the Premier Golf Club
The AZ Premier Golf Club Membership is for golfers who reside in the Phoenix area that wants to maintain a USGA Golf Handicap, become a member of the Arizona Golf Association, and play in organized tournaments with other club members.

2023 PREMIER GOLF CLUB MEMBERSHIP – $60.00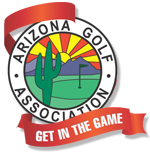 As a Phoenix Premier Golf Club Member, you will receive:
Official USGA Golf Handicap Index® from GHIN
Membership with the Arizona Golf Association that includes:

Bi-Monthly Handicap Index Revision
Ability to Post Scores Online or at Local Courses
Quarterly Magazine – Arizona The State of Golf
Participation in Arizona Golf Association Tournaments & Club Championship

Discounted Tournament Fees
Online Mobile Scoring Services for Tournaments & Leagues
Participation in tournament hole-in-one pot
Participation in PGC Points Race
Discounted Summer League Registration and Weekly Green Fees


*2023 PGC Membership & GHIN Handicap expires on December 31, 2023.



WHY JOIN THE PHOENIX PREMIER GOLF CLUB?

GET YOUR OFFICIAL USGA GOLF HANDICAP ONLINE – IT'S FAST & EASY!
Stop going to the nearest course to get your golf handicap – sign up online today!
EASY TO USE GOLF HANDICAP SERVICE
Through the GHIN Network, you can post and review scores – online, via smartphone app or at local member courses!
YOUR GOLF HANDICAP IS LICENSED AND RECOGNIZED WITH THE USGA
We operate under the Arizona, Colorado and Florida State Golf Associations which are licensed by the USGA.
MEET & COMPETE W/ OTHER GOLFERS
With over 400 active members, you'll enjoy the camaraderie associated with being a club member
MONTHLY GOLF TOURNAMENTS AND GOLF LEAGUES*
We provide an opportunity for our members to compete in monthly golf events and summer golf leagues




WHO CAN JOIN THE PREMIER GOLF CLUB
The Premier Golf Club welcomes ANYONE that is looking to establish an official USGA Handicap Index! If you're interested in meeting and competing with other avid golfers, we also have monthly club tournaments and summer leagues that you can participate in.

ALREADY HAVE AN EXISTING GHIN #?
We can easily transfer your information (scoring history and index) so you won't have to create a new GHIN #!

ALREADY PAID YOUR MEMBERSHIP DUES TO YOUR STATE GOLF ASSOCIATION AND STILL WANT TO JOIN?
You can still join our club and receive a $15 rebate from the Arizona Golf Association as a multi-club member. Click here for More info on member benefits and rebate policies.

*PLEASE NOTE: Your Premier Golf Club and Arizona Golf Association Membership expires at the end of each calendar year. All Premier Golf Club members must live within 50 miles of our home club at 6994 S St Ruben Ave, Gilbert, AZ 85298. Potential members who residence outside of the club address limits will not be accepted. Please allow 1-2 business days for a Club Administrator to activate your handicap. You will then receive an email confirming your activation, along with your member number and instructions on how to post scores. For questions, please contact customersupport@thepremiergolfclub.com.



MEMBER REVIEWS:

Premier Golf Club - AZ

Average rating:

6 reviews

Aug 31, 2017

Location:

Queen Creek, AZ

Great tournaments throughout the valley. Great group of guys to play with and have fun! Highly recommend if your looking to join.

Aug 29, 2017

I really enjoy this club and the great group of guys that play in both the league and tournaments. Club leadership puts a emphasis on fairness while making sure everyone has a great time. Whatever your looking for in a golf club Premier is the place to go.

Aug 28, 2017

I recently moved to the area and the Premier Golf Club a great way to meet new people who enjoy golf as much as I do and to play new courses every month. The format allow golfers at all levels to compete and win.

Dec 8, 2016

I first joined only for a place to hang my USGA Handicap. I received the notices of the "league" tournaments and thought why not. I am really glad I did and now play in one about once a month.



Eric, who manages the Club, has great attention to detail and never makes a decision about play or payout or scoring that he does not ask the membership before. Great guy too.



Tournaments are fun and pay both gross and net and gross and net skins in all flights so everyone has a chance of winning. Tournament are played on a great variety of really good courses all around the valley.



I am really glad I joined!

Dec 3, 2016

This was my first year playing with PGC; found it quite enjoyable. Living in Payson, it was a trek to drive in but the trip was definitely worth it based on the coursed played. Met some wonderful individuals. The competition was fair and winning a few skins (and occasional prize money) helped off-set the gas costs... 🙂 Well organized and run events. Looking forward to next year's season!

Oct 26, 2014

I am a long time Arizona Chapter member of The Premier Golf Club and I really enjoy the ease of keeping my handicap active through the club and the comradery with fellow Golfers.



When I first joined I was apprehensive because I only knew 1 person, but after a couple of events, I knew a couple hundred! The President Eric is a great guy and a great friend, all the guys are for that fact. Genuine.



The tournaments are a blast and the club even takes care of posting my scores after the events. I've made a ton of friends, saved a lot of money by enjoying discounted entry fees with my membership and have had a lot of fun. I wouldn't hesitate to join if I were you. If you do, say hello to me! I'm proud to say I am a member of The Premier Golf Club!